Skin Cancer Check Newcastle
We are located in the centre of Maitland and we have regular patients coming from Newcastle for skin checkups.
Get your skin check done by our experienced and skilled doctors. We are an ultra-modern clinic with elite diagnostic and treatment technology in our consulting and treatment rooms.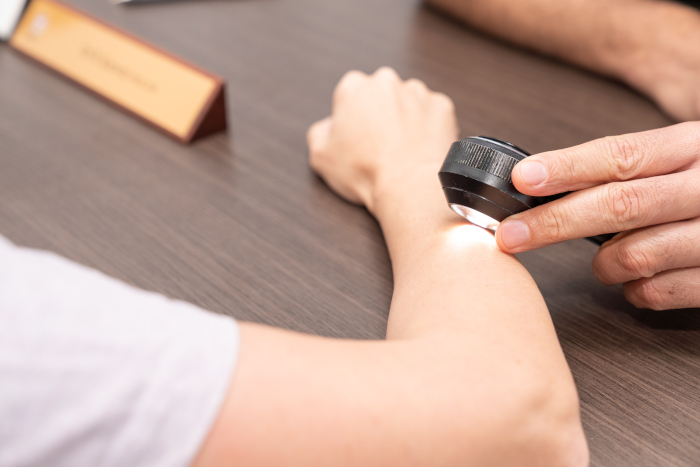 Our goals are:
Improve access to skin checks and skin cancer management for all.
Provide a comprehensive approach to looking after your skin health and provide the highest standard of care to treat skin cancers.
Saving lives by performing quality skin checks and diagnosing and treating skin cancers at an early stage.
Provide vital skincare to communities with limited access
Our qualified team specialises in skin cancer diagnosis and management, and our qualified and skilled doctors are supported by a highly efficient team of nurses and administration staff. Our dedicated team has a passion for making a difference in your lives.
We welcome GP referrals, however, patients can attend without a referral.
Mole check Newcastle
Elixir @ Hunter provides Mole and Spot checks for patients in Newcastle.
We provide full skin cancer checks using the latest mole screening technology to accurately scan and diagnose skin cancers, spots and lesions.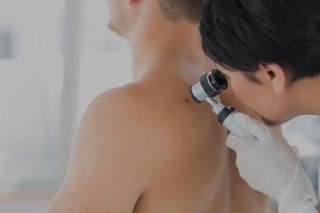 If you are looking for a trusted mole or a spot check clinic near Newcastle then call us now to book an appointment.
Anti-ageing Treatment Newcastle
In addition to skin cancer checkups and management for patients in Newcastle, we provide cosmetic consultation and cosmetic treatment focused to improve the signs of skin ageing. The anti-ageing management plan is different for everybody depending on the individual's sun damage, genetics, fine lines and wrinkles, pigmentation marks and other skin changes.
Every patient is important, and we welcome patients of all ages to book a cosmetic consultation to discuss how we can improve the signs of skin ageing. We provide cosmetic consultation to thoroughly assess your concerns and provide you with a management plan focused on your concerns and focused on the realistic improvement of your skin. We provide skin repair and rejuvenation with the same passion and credibility as skin cancer management. We will ensure that you get a personalised approach to your treatment so that you can get your desired results.
In addition, we also provide skincare and solutions for general dermatology conditions like acne, rosacea, sun-damaged skin, scarring, age related changes, warts, and cosmetic skin concerns like removal of moles, age spots, and benign skin lesions.
Elixir @ Hunter Skin Cancer Clinic is a modern skin cancer clinic and cosmetic clinic, with fully equipped procedure rooms, dressing rooms and a cosmetic / laser room. You can rest assured that our team will provide you with expert advice, quality treatment and peace of mind.
We are located at 215 High Street, Maitland, directly opposite the new sports stadium in High Street, Maitland. We have parking available for patients at the rear of the clinic, and there is plenty of roadside parking available around the clinic.
If you are looking for skin cancer checkups and treatment or cosmetic consultation and treatment in Newcastle, please book a consultation with one of our doctors.